After starting to study UX and HCI I started looking for ways to improve the designs and how to improve communication with humans through design. By pure chance, I found on twitter a person who was doing a challenge about Ux writing, and after analyzing the challenge I launched and signed up without practically knowing what it was at that time.
This challenge is created by Ryan Farrell and you can access this challenge at dailyuxwriting.com just giving your email.
The way this challenge works is very curious and is that for 14 days you will receive a task to your inbox with a scenario, a challenge, and a solution that you must provide in less than 10 minutes. The solution must be only a UX copy, but I decided to take advantage of it to improve my UX/UI skills and also to make a daily design together with the UX copy. Besides, I wanted to share my progress in this challenge in a public way to force myself to do it and get all the feedback I could through instagram and dribbble.
Next, you have all the cases solved and at the end of the whole, I leave you some small conclusions to which I have come during these two weeks realizing this challenge. I hope you like it. Here we go.
Challenge 1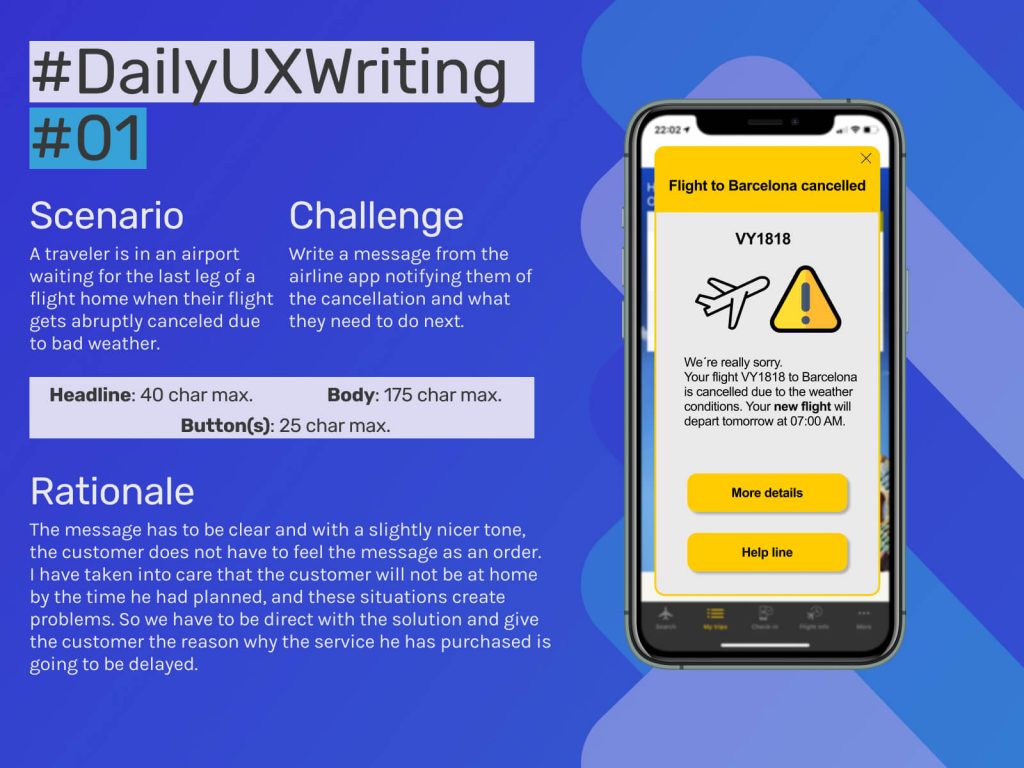 Challenge 2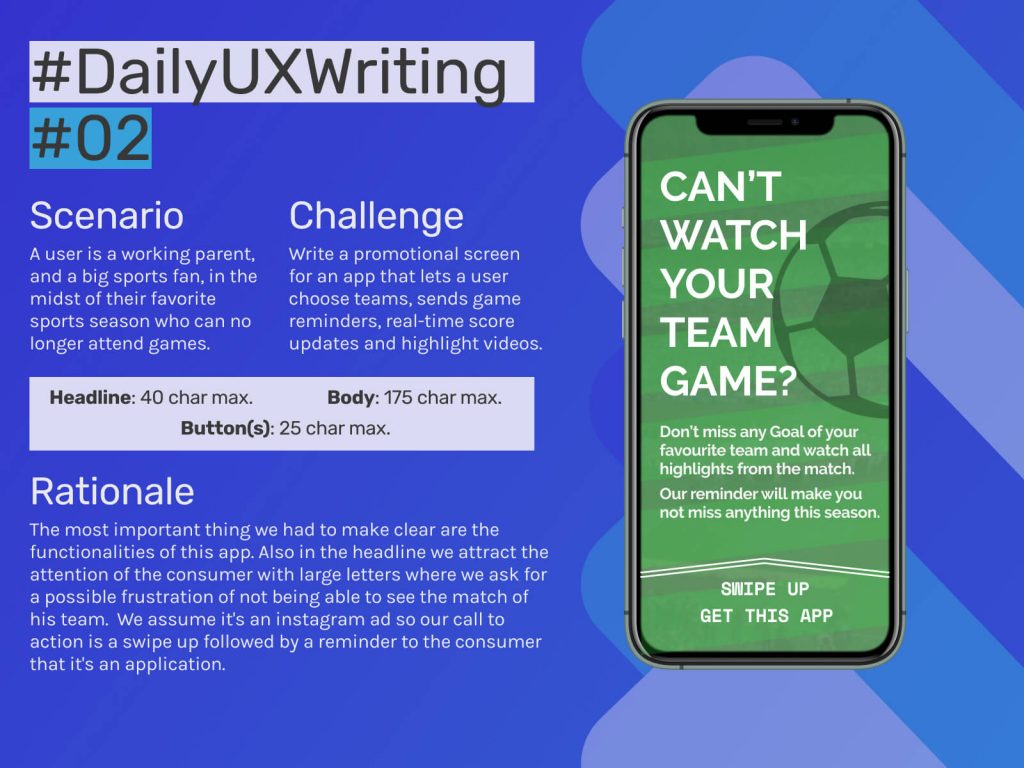 Challenge 3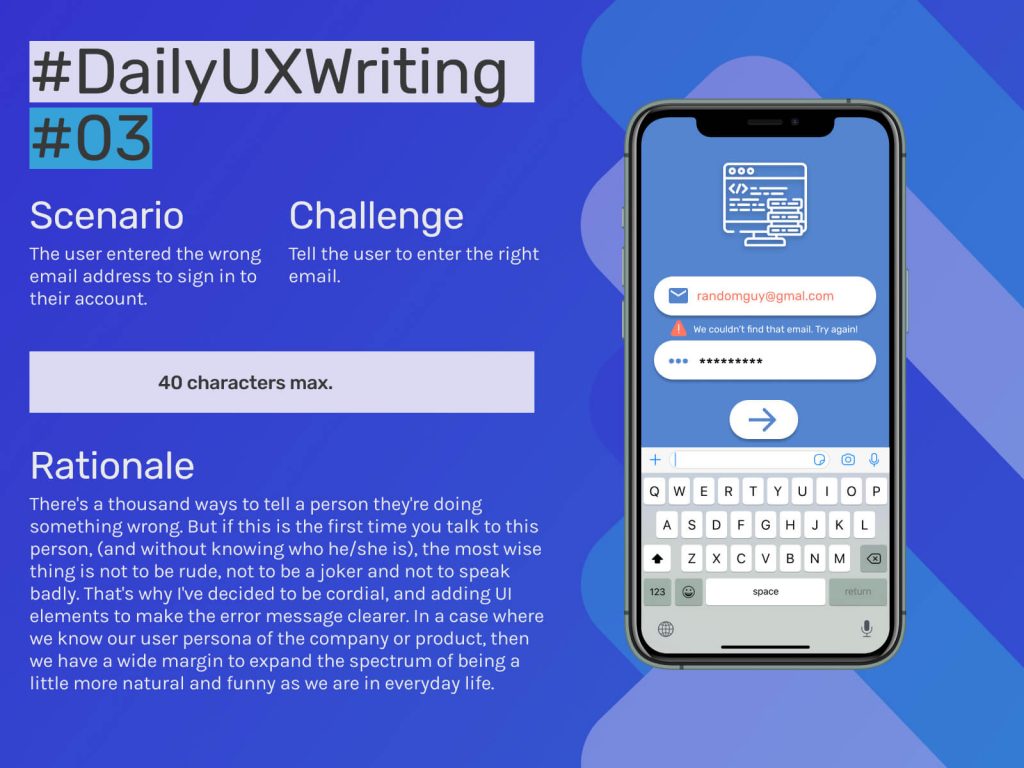 Challenge 4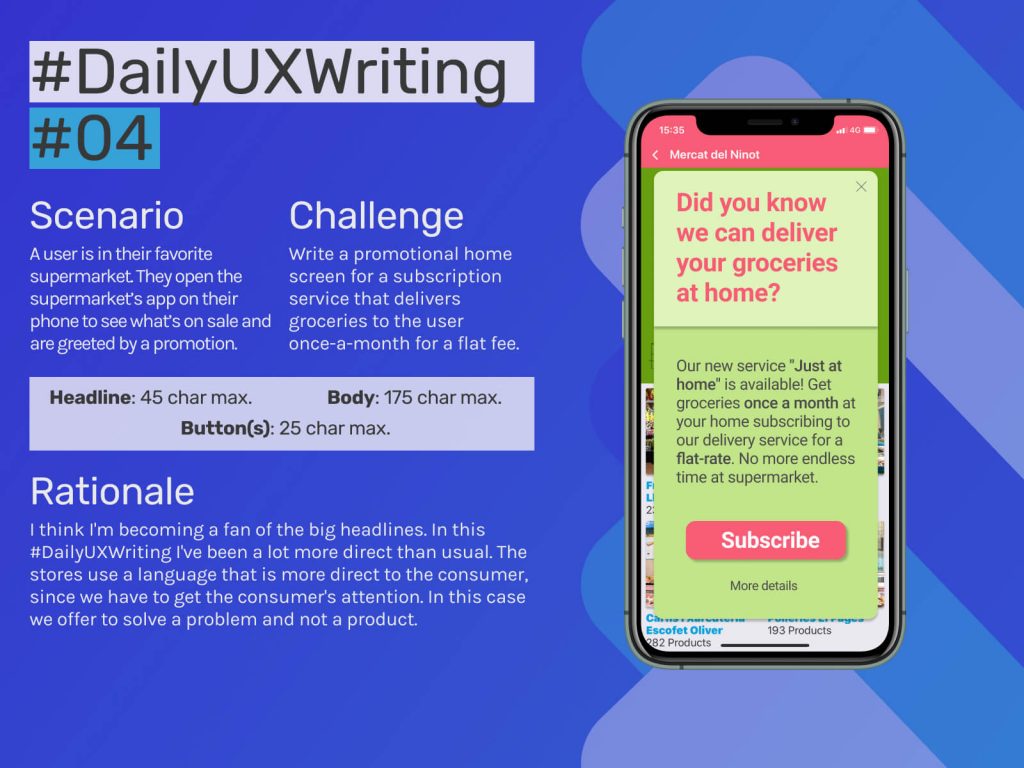 Challenge 5a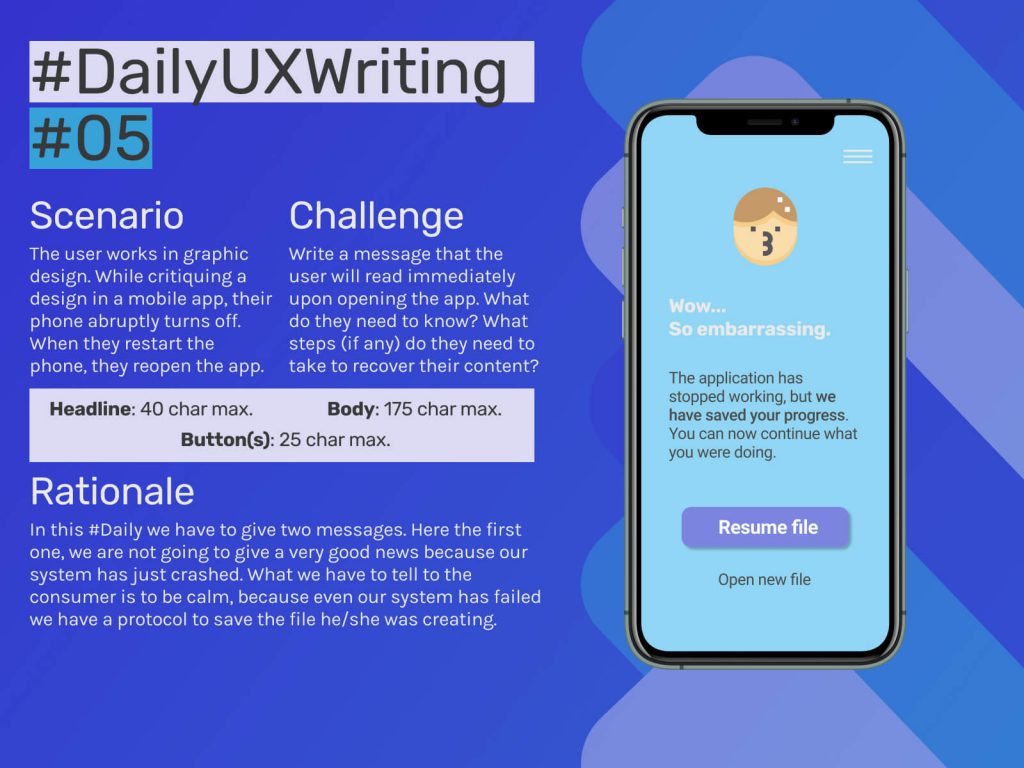 Challenge 5b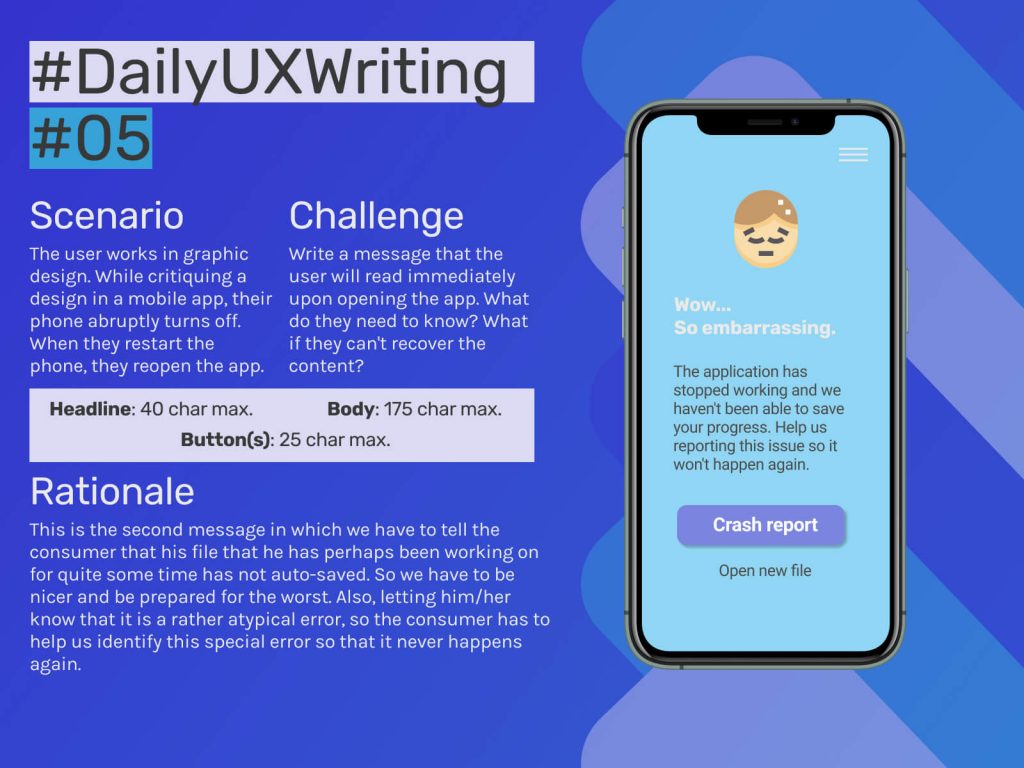 Challenge 6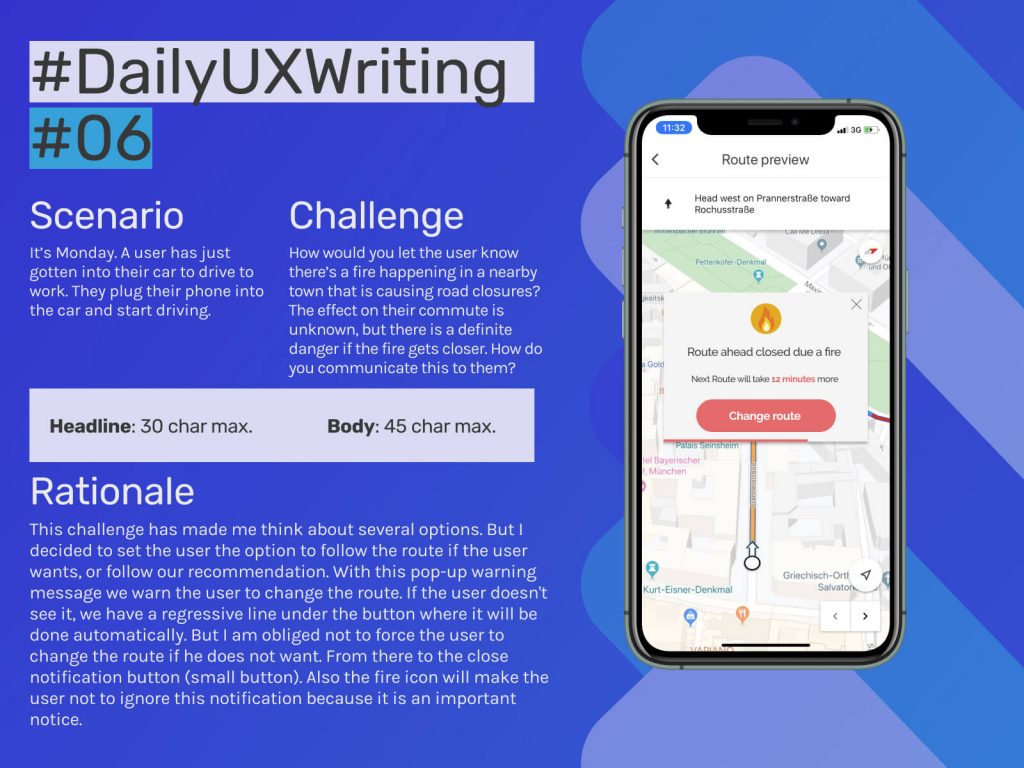 Challenge 7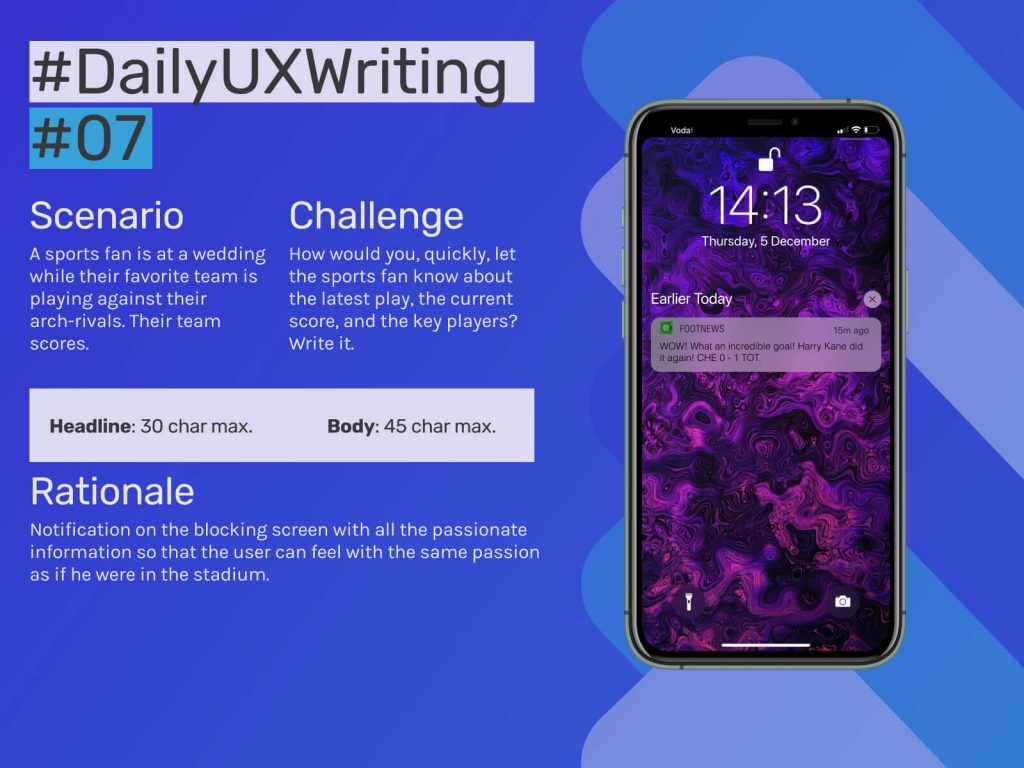 Challenge 8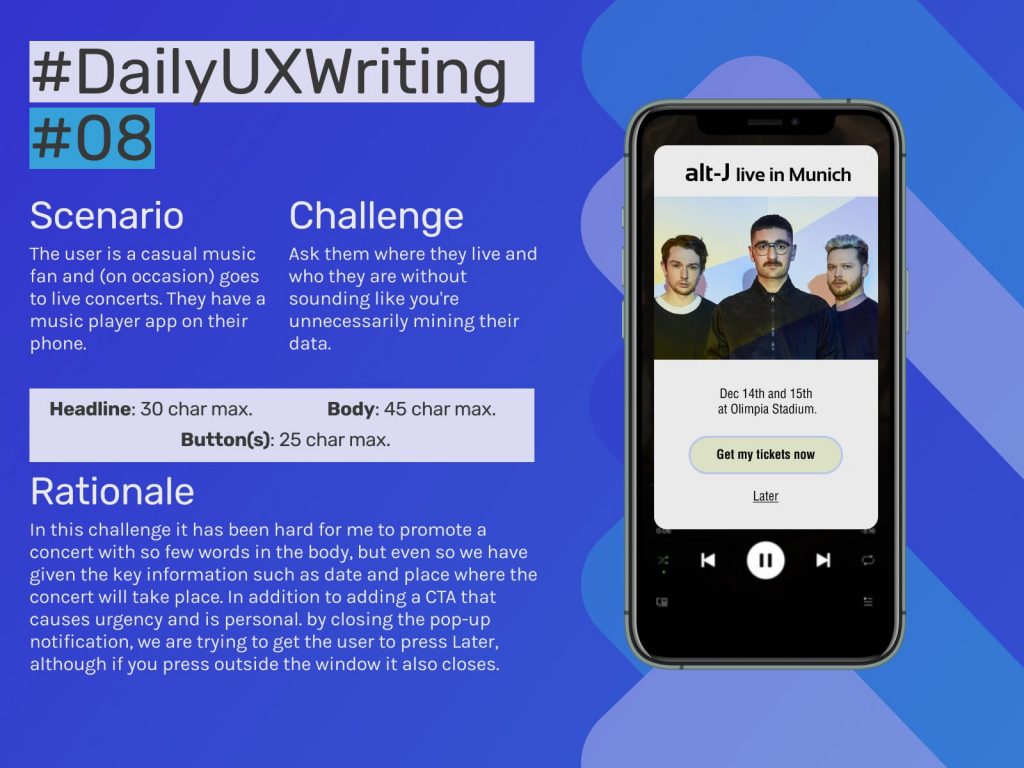 Challenge 9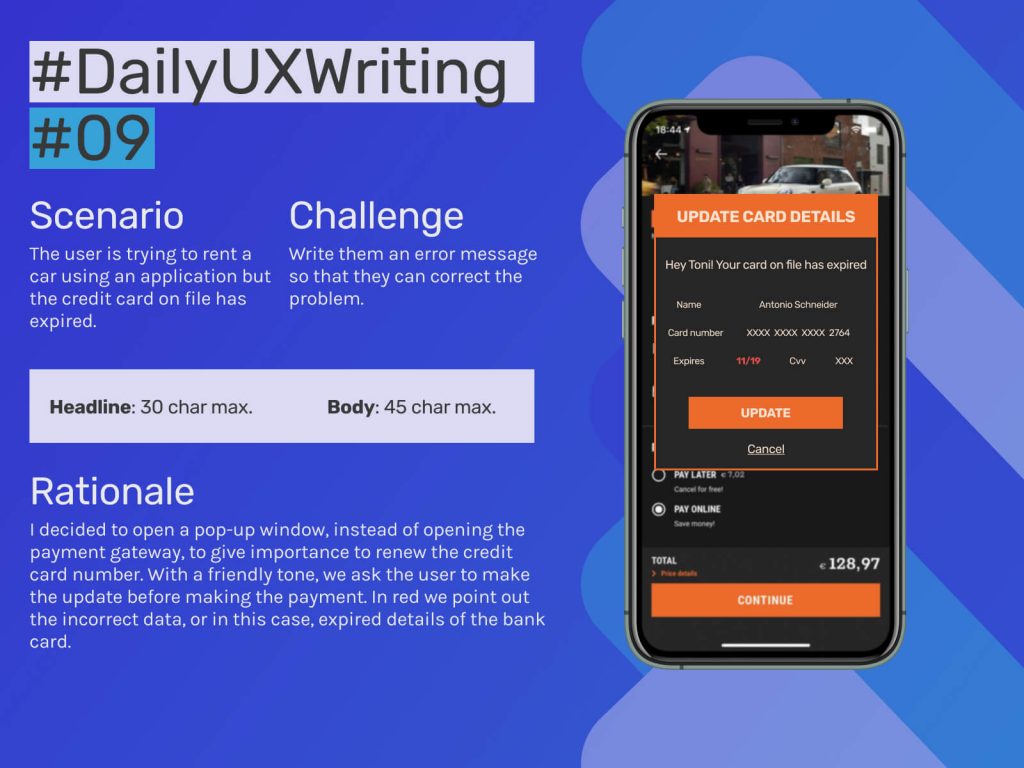 Challenge 10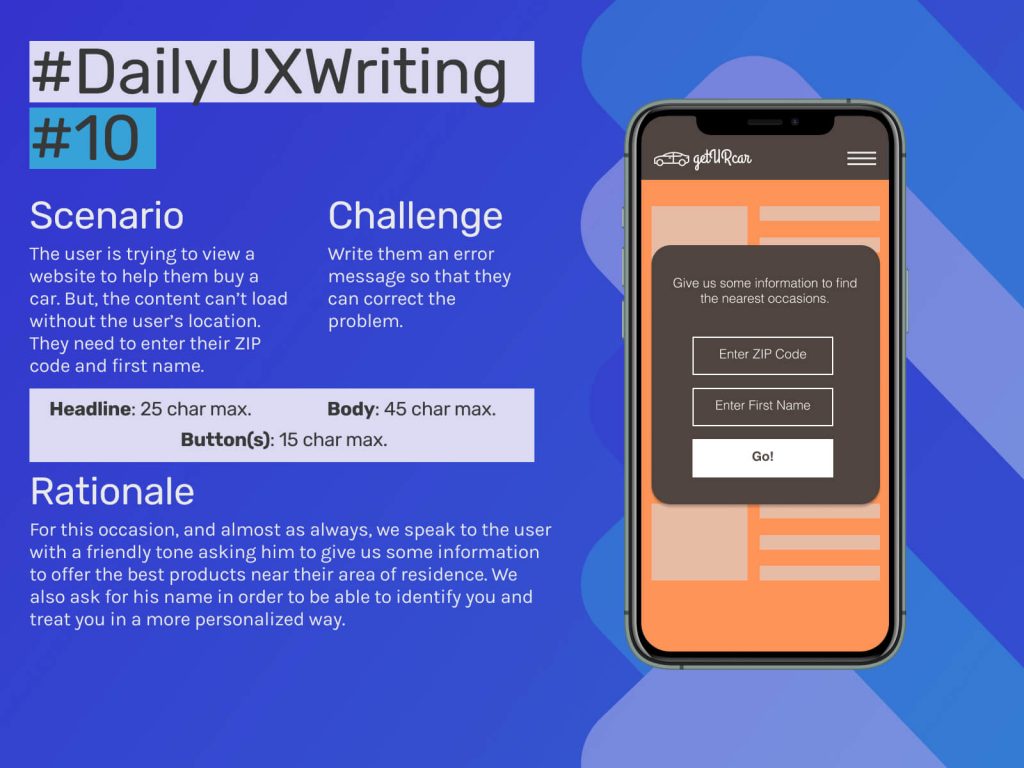 Challenge 11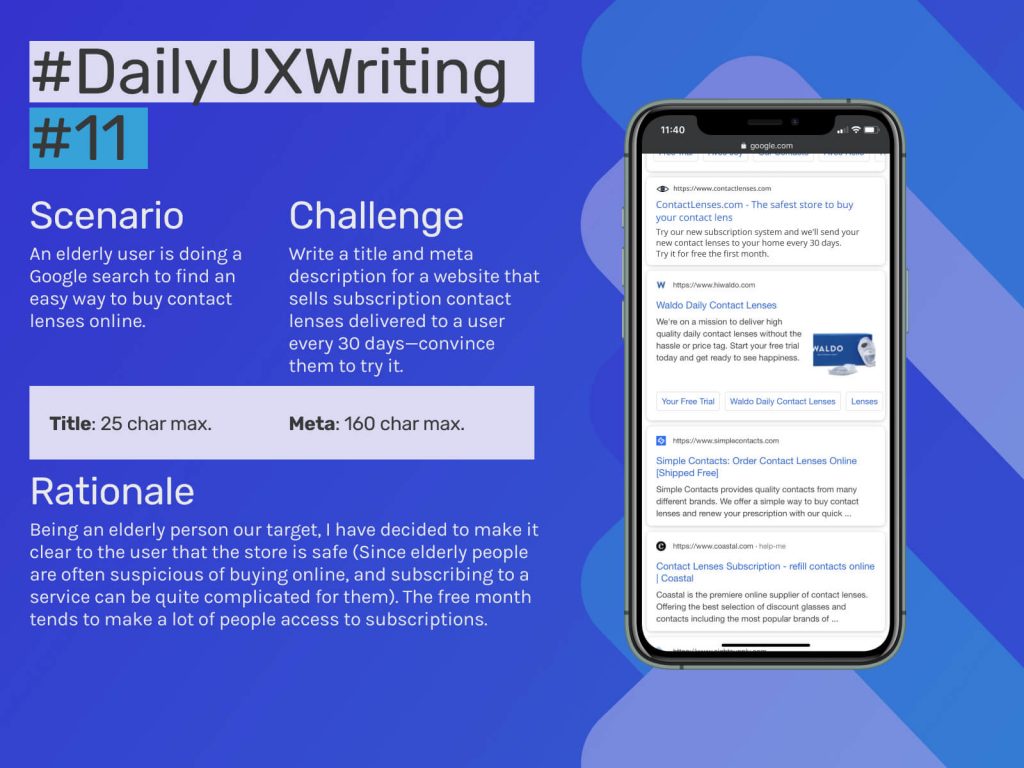 Challenge 12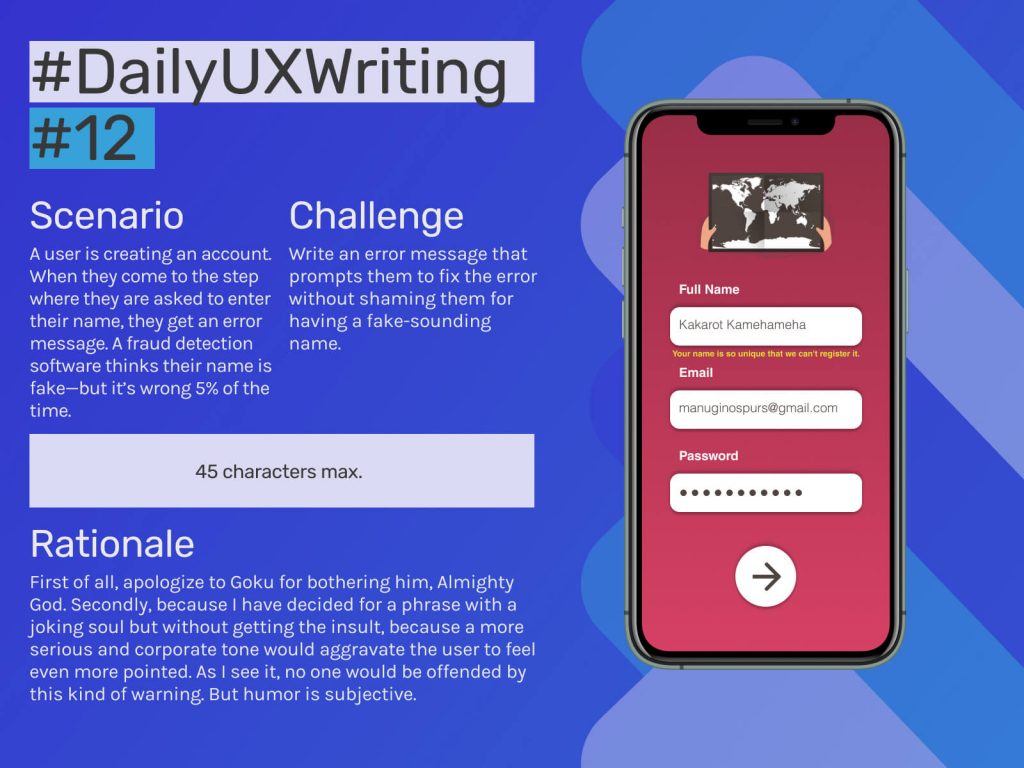 Challenge 13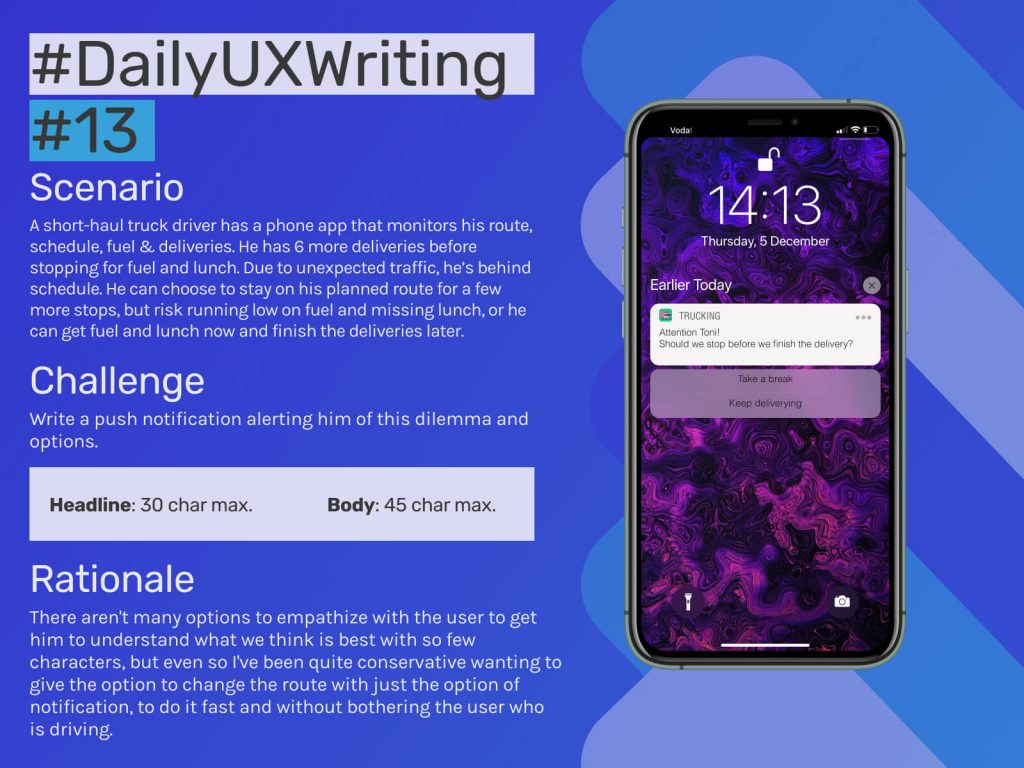 Challenge 14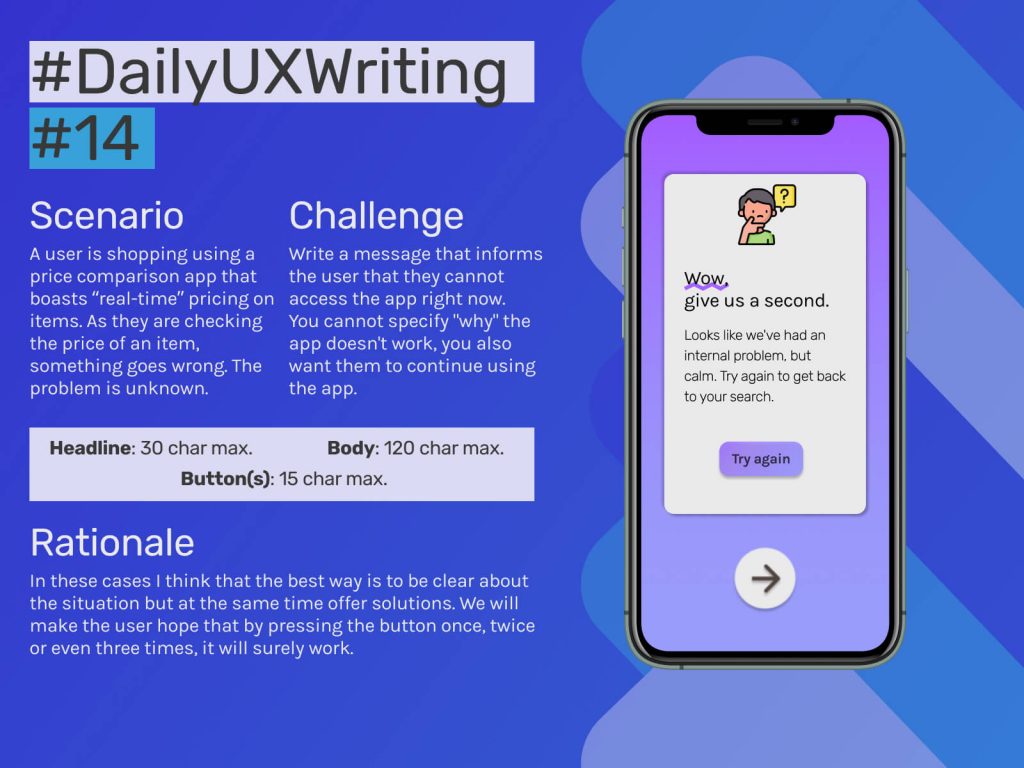 Final conclusions
After those three weeks of UX writing, you conclude that your application/web/service/company should treat customers like people. Your language has to depend on the voice your company has and the values your company is defined by. But above all, you have to talk from human to human.
This project helped me to better understand how to work in Figma, to use the components, tools, and plugins that this application has and that has made it my favorite design app ahead of Adobe XD and Sketch.
Besides the writing and persuasive message that some notifications have, I have been able to make different UX and UI designs in each of the days. This has forced me to look for inspiration much more recurrently.
I strongly recommend that you take this challenge if you are a beginner, a senior, or even if you are not in the same industry, because when you finish the challenge your way of thinking changes completely. You stop looking at an application or company, to see the people behind it.